Welcome to naked spirituality.
Help Yourself™
The Lasting Supper is here to provide a non-confrontational community for people who want to be spiritually independent and free. We all eat at the same table but we like different things. So we value transparency and honesty. With a bit of hot sauce. But above all, we share a deep respect for the opinions and beliefs of everyone at the table. It just might be the best spiritual experience you have ever had.
---
Here's what our members are saying: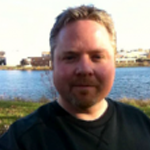 TLS is amazing. To be able to be, whoever you are in the moment, is truly special. From church, to faith, to personal issues – this is an example of a real community, without judgment or expectation.
---


Access to our confidential no holds barred Facebook Group.


Forums, letters, and posts provide rich food for thought on everything from spirituality to sexuality.


Sink your teeth into our range of great informative video resources.


Personal sharing (or venting) opportunity via podcasts, conversations etc.